MHL Dongle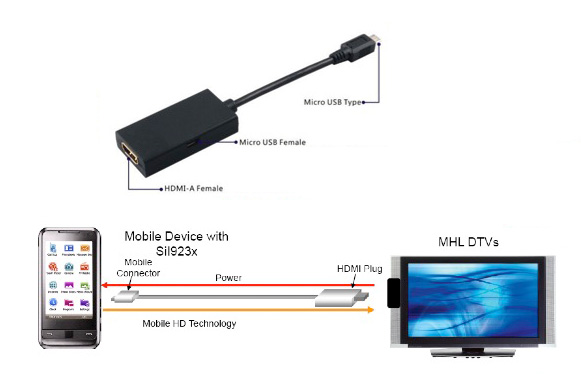 Features :
Connect the mobile device to the HDTV by MHL cable
Support for 1080p HD video
Support for 8 channels (7.1 channel surround sound) of digital audio
Support for High-bandwidth Digital Content Protection (HDCP) technologies
HDTV provides power to the connected device with 5V DC/500mA
Application :
Smart Phone
Digital Camera
Digital Camcorder (DV)
Portable Multimedia Player
Customized Solution
ACON's Custom Cables provide you with complete design flexibility to meet your requirements.
We can build the cable to your specification, once we know the Pin Assignment, Connectors (if any), Current and Voltage, Mechanical Restriction (length, size etc.) and RoHS/HF Requirement etc.